Meet our team here at Gothenburg Dental! We are patient focused and strive to keep you at ease during your dental appointments. We cannot wait to meet you! For more information about dental care in Gothenburg, Nebraska, please give us a call today at 308-537-3359 and schedule an appointment with our dentist, Dr. James Graff.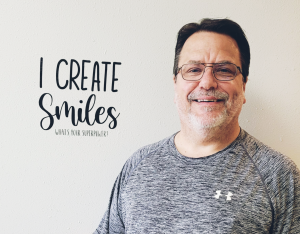 Dr. Graff attended the University of Nebraska Medical Center — College of Dentistry and graduated in 1995. He also achieved a Bachelor of Science degree at the University of Nebraska — Lincoln. He continues his education in dentistry every year. He is a member of the American Dental Association®, Nebraska Dental Association and the North West Dental Association. He has been practicing in the Gothenburg area for the past 27 years. His goal is always to provide the quality of dentistry he would want for himself, his family and his friends.
He has been married to his wife Kimberly for 28 years. They have two children, Sean who is 18 years old, and Jamie who is 20 years old.
Outside of the office, Dr. Graff enjoys golfing, camping, fishing, music and movies.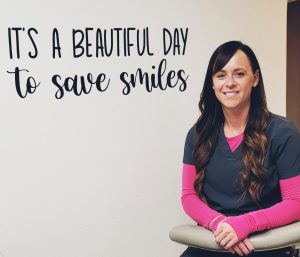 Lacy McVay
Dental Assistant
I joined this team in 2014 after graduating from the dental assisting program at Mid Plains Community College. My favorite part of my job is feeling like I am part of a family in a genuinely caring atmosphere and where our patients' needs always come first. It makes it easy to have a positive attitude.
Outside of the office I love spending time with my husband, Scott, and six kids, Destiny, Cheyenne, Ryleigh, Caiden, Joey and William. We love being outside, riding horses and walking the dogs, Kimber and Clancy. We also spend a lot of time attending our kids' activities.
Kesha Viter
Dental Assistant
I joined the team in January of 2018 and graduated from the Mid Plains Community College Dental Assisting program in 2005. The best part about being a member of this team is the friendly family environment. Our staff is like a family, and we all enjoy working together and filling our days with fun and laughter.
I always make sure to provide a safe, friendly and welcoming environment for each of our patients and staff.
Outside of the office I like spending time my family. I have been married to my husband, Wade, for 11 years, and I am the proud mother of two sons, Hayden and Deklan, and one daughter, Nona. I enjoy fishing, crafting, camping an attending my children's activities.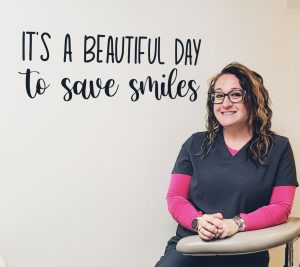 Amber Miller
Dental Assistant- Financials
I have been a part of the Gothenburg Dental Team since November of 2019. I graduated with an associate degree in health administration. I love that I can come to work every day and be treated like family.
Outside of the office, I love spending time will all my boys which includes my husband and my four sons. We love going to sporting events, camping and gardening.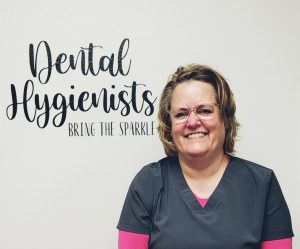 Trudi Coe
Dental Hygienist
I joined the team in 2011. I graduated with a degree in dental hygiene from the University of Wyoming in 1999. The best part about this practice is how passionate Dr. Graff is about his patient's oral health. He helps each of them make informed decisions. I love helping patients maintain optimal oral health with regular routine checkup appointments.
I am married and have two children in college. We spend a lot of time at baseball fields watching my son play ball. Now that I am an empty nester, I have started the hobby of bee keeping.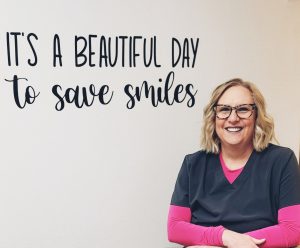 Diane Hosick
Office Administrator
I have been part of the Gothenburg Dental team since May 2019. I love working at this practice because we are like one big family, and we all enjoy working together. I always do my part in making sure that each patient has the best experience possible while visiting.
I am married to my husband, Troy. We have three daughters, Darrien, Haley and Taryn. I enjoy spending time with my grandchildren Jorden, J, and Lynneah. We love spoiling my two dogs, Maverick and Augie.